Colleen Knight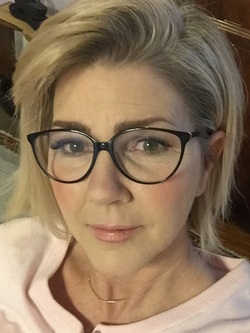 Having lived in and traveled to so many beautiful parts of this country, Colleen wanted to capture it's inspiration in way that could communicate her emotions about what she was seeing and experiencing. She started painting and doodling and drawing initially and then she started exploring various mediums and fell in love with soft pastels and wood burning.
Now she is back in North Carolina after spending 3 years in a vintage lake house in Michigan. Her time there provided the opportunity to refine and develop techniques that really allow her to express her emotions and vision. Her work is full of boat and water themes, mermaids and nature and whatever inspires her at the time. She has been commissioned for portraits and scenes that have special significance and continues to do so upon request.
She focuses on the fantastic details she brings to all her pieces. Most of her work hangs on the wall but she also does wood burning and paintings on furniture. She has a natural knack for working in wood. She and her husband Vann are refurbishing their newly bought 1896 historic home "the Franklin H. Bryan House" here in Washington. It takes up a lot of time these days but she has lots of ideas for new work she wants to do to bring into the gallery.
She can be contacted at
knight.colleen@icloudcom
---
Gallery
Click on the image to expand