David Steele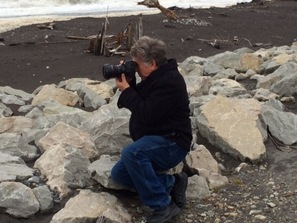 We're David and Faye Steele. David is retired from the U.S. Army as a Helicopter pilot/Aviation Safety Officer having spent two years in the Marine Corps and 18 in the Army. He served in Saudi Arabia and Iraq during Desert Shield/Desert Storm. He is also retired from East Carolina University as a safety tech. Between the years he retired from the Army and ECU, he built houses, sold real estate, and worked as a cabinet designer for Home Depot.
Faye is a retired North Carolina State Audit Manager. She now works half time at ECU as a "Specialist" in the financial department
We both love to travel. David has been to 32 countries so far, and Faye to 30. (She wasn't allowed to go to Saudi Arabia and Iraq.) Our latest adventures have been to Israel and New Zealand. Between the two of us we took over 5000 photos in Israel and Jordan.
We also love traveling by motorcycle. We have a 2009 Honda Goldwing with which we pull a pop-up camper. We've traveled through several eastern states and through the eastern part of Canada. Our bucket list consists of riding across country and add the western US to our adventures.
See more of David and Faye's photography at:
www.davidandfayephotography.com
Contact:
steeled02@gmail.com
---