Kathleen Redman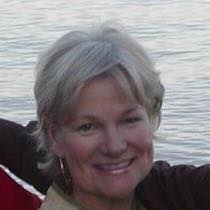 Kathleen Redman is a Bowen Practitioner (a gentle technique that reduces and frequently eliminates pain) who enjoys creating art as time allows.
Her recent work includes rustic French plates in clay, fused glass coasters, and painted furniture - some with glass and ceramic mosaics.
Recently moved to North Carolina from Vermont, Kathleen has a long history in art. Her work has been exhibited at the Blue Mountain Gallery in New York City, at the American Embassy in Zurich, Switzerland, and is in numerous private collections in the US and Europe. She taught art in the Graduate Education Department of St. Michael's College in Burlington, VT.
Contact her at kathleen.redman@gmail.com.


---
Gallery