LIBBY BEHR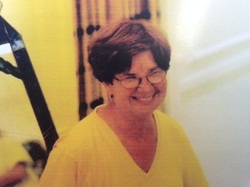 "The first time my husband took me to Mexico, I saw the windows of the old churches - some worn and crumbling, but so rich - and I thought to myself, 'They'll be beautiful forever!" So I became a stained glass artist.
My garden and the water life here in Washington are my inspirations. Glass is just fascinating. There must be a million shades and textures of each known color and a lot of variation between. Great color always appeals to art lovers - they pick up a star or one of my sea-creatures and see light come through, the same way we save shells to remind us of beach walks. And I love the creativity and challenge of doing special pieces that people commission.
Libby works in stained glass and mosaics to create a wide range of objects.
Naturalistic images often grace her mirrors, garden ornaments, bird baths and patio sets.
Contact the Artist:
libbyglass@gmail.com
---
Slide Show
Gallery
Click on image to expand